PRIVATE SESSIONS
Welcome to a place of calm
Take a deep breath
You have just clicked into the infinite field of possibility.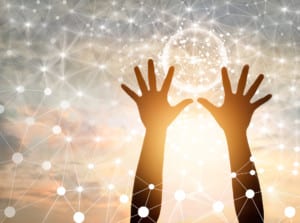 Yes, it is possible to heal, thrive and reach your highest potential.
 Below are three types of sessions – Body, Mind and Spirit. Each session is designed to focus on the different aspects of you.  

This is the perfect session to address issues of the mind. We will take a look at anxiety levels, depression, adrenal stress and brain health. By running vitamin and mineral supplement frequencies through your energetic field, we can detect imbalances in the brain and nervous system. An inventory of your emotions is analyzed to see the success of your thought management. We will then together design personalized affirmations that are broadcast into your holographic field for three months. Remember, thoughts create your reality.  By utilizing mindfulness practices we will master forgiveness, expectations, intentions, gratitude, control issues, judgment, grounding and assumptions and then we will overhaul limiting beliefs.  You will receive guidance on how to integrate the removal of fears that lead to many layers of conditioning that keeps us from joy. Through cellular reprogramming, we restructure thought and ramp up the energetic body. We will also do a full assessment of your internal and external relationships with friends and family.
Take home all the tools for creating a new reality and begin to thrive with a whole new strategy.
We have always known that the secrets to healing lie in the power of natural forces. The underlying cause of many illnesses often go undiscovered by traditional approaches. Through the new frontier of holographic scanning we can uncover allergies and sensitivities, the impact of adverse dental procedures, heavy metals, parasites, bacterial, viral and fungal infections, vaccines, environmental toxins and geopathic stressors.  Through this profound analysis of your holographic structure we can reveal the external influences of your lifestyle, habits, practices that are impacting your physical health and well being. The protocols of homeopathy, naturopathy, Rife frequencies, Hanna Kroger, German New Medicine and other alternative approaches to healing are scanned into your field to uncover deficiencies in your bodies ability to reach its highest potential. You will then receive a plan that will include  natural remedies, supplements, nutrition, holographic frequencies and a comprehensive detoxing of your body and personal environment.
Through this session you will uncover the underlying sources of your symptoms and disease.
In this session we will examine your energy field to evaluate its health and well being. A holographic scan is done of all external energies that may be affecting you. We will revise the seven energy centers of the body, scan for negative entities, identify your spirit guides and reunite you with your power animal and other spiritual beings. Could past lives be seeping into this life? Is your soul fragmented and lost in the past?  If you are experiencing a spiritual emergency we can also support you through your awakening process. Perhaps you need closure or understanding from those who have crossed over, helping families to manage grief. Working with personalized flower and plant essences we can help support healing. You will also be tested for crystals and minerals that  support you vibrationally and help to enhance your personal reflection in the world. Lastly we will discuss color frequencies and get your etheric body aligned with its natural rainbow.
Reach a whole other realm of understanding the amazing YOU by seeing  yourself through the lens of spirit.
CLICK THE BUTTON TO BOOK ALL THE SESSIONS !
MIND BODY AND SPIRIT !
Important: Please read COUNSELING AND HEALING SERVICES DISCLOSURE before you book your appointment.


OTHER SESSIONS

WHAT HAPPENS NEXT
After you book your session you will receive a confirmation email.  On the day of your appointment about five minutes before your session you will get another email with a link for our online meeting through ZOOM.   You will also receive a reminder prior to your session.

The value of intuition in our lives is huge.  How could we possibly be making the best decisions for ourselves without including the nonconscious parts of our being? Let's talk and get to the core of what is really going on from a spiritual and energetic perspective. Whether it be business, personal, spiritual or health problems, I can assure you that you will receive valuable insight and clarity. Let's get to the big picture in illuminating what are your spiritual strengths and weakness in reaching your goals and leave you with specific tools for getting on with your life and jumping for JOY.
-Lori
PLEASE CLICK HERE TO GET TO MY FACEBOOK PAGE and LIKE ME !!
Lori has been featured on these media outlets: