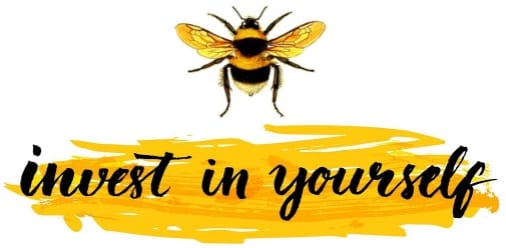 PRIVATE SESSIONS
So many of us are struggling with the emergence of our true self. The earth's energies are calling us into a renaissance of awakening. Much of this is beyond the seen and known world. Many do not know the next steps, the purpose, or the meaning of this shift in our consciousness. Unfortunately, the confusion can cause us to be caught up in the flurry of mental suffering and biological disease. Our energy systems have been compromised by our external environment and antiquated beliefs that stifle growth.
I am happy that you chose to come here, to a place of calm. Where you can take a deep breath and work on your inner world with me. Here you will find support and guidance into a place of deeper experiences and clear the confusion and obstacles to living a life of joy.
Through your private session with me, we will tap into a higher level of intelligence and vibrational energies and go to the core of your existence. There we will identify the areas you need to work on in order to clear the way for awakening into your true self.
You will:
Get clarity on your purpose and begin to master your life at the University of Earth.

Bust beliefs and old paradigms so that you can move through life surrendering to an opportunity for inspiration and joy.

Get intuitive and tap into your own internal GPS system.

Find the light that shines within you and tap into a source far greater than you can imagine.

Unplug from antiquated thinking and tame the mind into emotional freedom.
Learn to see the reflection of you in the world around you.

Move from illusion to creation of a life without suffering.
If you are ready to make a significant change and get to a place of excitement about life, I am ready to take you on a ride into the infinite field of possibility.



WHAT HAPPENS NEXT
After you book your session you will receive a confirmation email.  On the day of your appointment about five minutes before your session you will get another email with a link for our online meeting through ZOOM.   You will also receive a reminder prior to your session.

FREQUENTLY ASKED QUESTIONS
HOW DO I SCHEDULE AN APPOINTMENT WITH LORI?
CLICK HERE This will take you to the appointment calendar. Please choose a time that best works for your schedule. Follow the instructions for payment and you are set!   
WHERE DOES THE SESSION TAKE PLACE?
Sessions are done by connecting to an online Zoom meeting. There is no significant difference in a session if it is done in person or online. Lori is able to tap into your energy field no matter where you are.  
HOW DO I JOIN A MEETING?
Click HERE to find out more.
HOW LONG IS A SESSION?
Your first session is 90 minutes. The first 30 minute you will have time to get to know Lori, express the issues in your life that you would like to work on, share a little bit about yourself and your personal goals and describe any symptoms of mental or physical illnesses. For the remainder of the session, Lori will work with you intuitively on obstacles, integration, teaching and sharing of information that is brought into a sacred space that is prepared especially for you. The goal is to answer all of your questions and leave you in a place of peace and satisfaction that you have received the guidance intended for you.  
DAY OF THE SESSION?
Please be on time and familiarize yourself with ZOOM. Sessions start on time. If you are late, the time you missed will not be added onto your session, all sessions will end at the booked time. If you miss your session, we are able to reschedule into another slot which may be some time in the future and depend on the busy schedule that Lori has. You may reschedule one time but any future times you will forfeit payment if you do not provide 24 hours notice.  
MAY I RECORD THE SESSION?
You may take notes and with your permission, Lori will record the session. After the session, the video will be processed and you will receive a link to the video normally within a few hours of completing the session.


The value of intuition in our lives is huge.  How could we possibly be making the best decisions for ourselves without including the nonconscious parts of our being? Let's talk and get to the core of what is really going on from a spiritual and energetic perspective. Whether it be business, personal, spiritual or health problems, I can assure you that you will receive valuable insight and clarity. Let's get to the big picture in illuminating what are your spiritual strengths and weakness in reaching your goals and leave you with specific tools for getting on with your life and jumping for JOY.
-Lori
Diagnostic Session (90 minutes)
$200.00 You will get an overview of where you are on your soul's journey and understand the obstacles that are keeping you from reaching your full potential. I am happy to introduce you to your spirit guides and you will be able to ask questions and seek intuitive guidance from them. You will receive a personalized plan for healing and get the next steps on your spiritual path. If after participating in this session you feel you would like to participate in a ten-session spiritual coaching package, this session is free.  All new clients must first book a diagnostic session before any other sessions. 
Hour Sessions (60 minutes)
$150.00 After booking a diagnostic session, all sessions are in one-hour increments.
Quick Check-In (30 minutes)
 $75.00 Need a quick answer from an intuitive perspective?
Coaching Packages
 $1,300.00 for ten sessions or $700 for five sessions. Let's get started! You can choose the frequency of sessions to fit your schedule and the velocity in which you want to move forward.  You will receive personal concierge services pointing you to the next steps in your soul's journey and reconnecting you with your life's purpose. These sessions may include, shamanic healing work, past life regression, soul retrieval, intuitive medicine and other methods of spiritual services.
All sessions are done online through Zoom or by Phone or In-Person if you are in the Sedona area. 
---
 If you are interested in an intensive weekend retreat in Sedona, please email me at lori@lorimorrison.com 
---
Book a Session
Important: Please read COUNSELING AND HEALING SERVICES DISCLOSURE before you book your appointment.
PLEASE CLICK HERE TO GET TO MY FACEBOOK PAGE and LIKE ME !!
Lori has been featured on these media outlets: